POWs at Stalag Luft III camp for captured air force servicemen in Lower Silesia (later Poland), during World War II, circa 1944. Credit: Getty.
Details surrounding Australian prisoners of war held in Europe during the Second World War have been collated for the first time, concluding a marathon research project.
The work was completed by researcher Paul Elliott, who previously volunteered with his late wife, Dianne Elliott, in the family history section of the Australian War Memorial.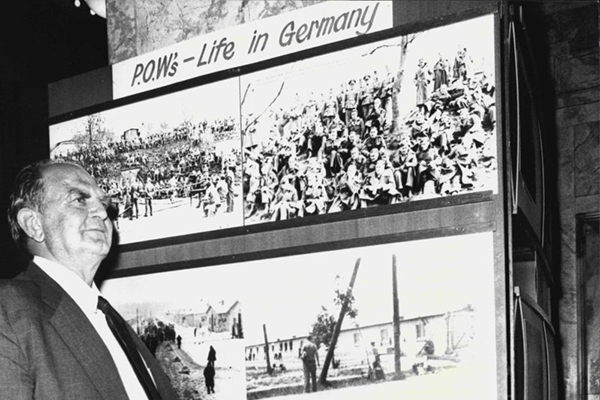 "I asked Dianne if there was much at the AWM about POWs in Europe and she said she didn't think so," Mr Elliott said. "Then she brought home a list of stuff she had found. She said 'There's a start for you'. That was 2008. I typed all those names into a spreadsheet and went from there. It wasn't full-time because I was working at that stage, but after I retired I got back into it again."
The data includes some 8000 Australian Army names and POWs who served in the Royal Australian Air Force and the Royal Australian Navy who were held captive in Germany and Italy. It states when an individual was captured, their service number, where they were held, and if they were released.
He said the research had thrown up some stories long forgotten. "One gem was the story of a pilot in a Halifax bomber," he said. "In those days the parachute was one they had to sit on and they became very uncomfortable and a lot of pilots took their parachutes off.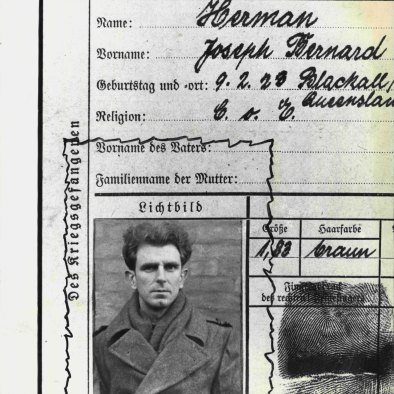 "This particular airman [Joseph Herman from Queensland] got hit by flak and he was blown out of the pilot's seat at night. He went sailing down and on the way down he crashed into one of his other blokes [pilot officer and mid-upper gunner John Vivash from Coogee] who had a parachute and grabbed hold of him and they both floated down to the ground."
Only three of the seven aircrew from the Halifax survived. Herman and Vivash suffered burns and injuries. They avoided capture for five days before a farm where they sought help handed them over to police. They were interrogated by the gestapo and sent as POWs to Stalag Luft III, south-east of Berlin.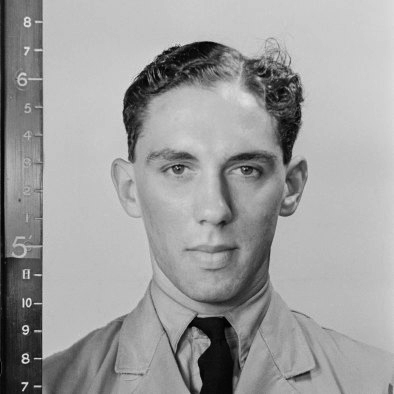 Also in Mr Elliott's research are the names of 42 Australians on the Italian troop ship Nino Bixio carrying some 3000 allied POWs from Libya to camps in Italy. The ship, thought to be supplying armaments, was torpedoed on August 17, 1942 by the British submarine HMS Turbulent which resulted in the loss of about 10 percent of prisoners.
Secretary for the Department of Veterans' Affairs Liz Cosson said the research was "wonderfully detailed". "While this information has been previously published, it has never been collated like this before and will make a huge difference to other people looking to undertake research on Second World War POWs," she said.
"The Department of Veterans' Affairs is looking at ways this research can supplement their existing published information related to service."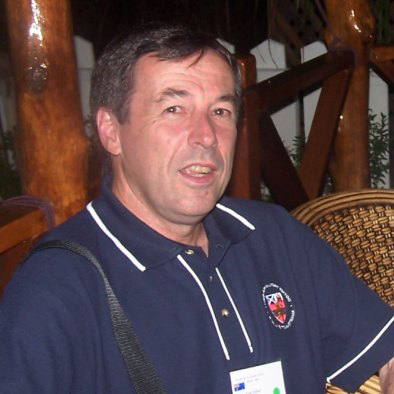 Robyn van Dyke, the head of the research centre at the War Memorial, said there was nothing available on the internet to enable research in the area.
"It will be a great help to people researching what camps their relatives were in and the dates," she said. "Sometimes prisoner of war information isn't that extensive in the service record. There is very little online to help people in this area."
Mr Elliott said it may take him another 13 years to complete the list.