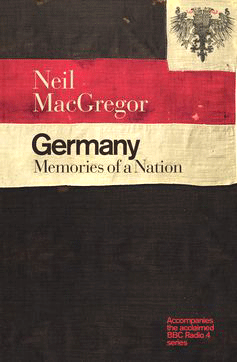 Unfortunately, I will not see Germany: Memories of a Nation at the British Museum because it closes this weekend – and I live in Perth, Australia. As a result, I am unable to speak about my personal response to the objects curator Neil MacGregor selected to reflect on the history of Germany.
That is a loss, but I was able to read the book that accompanies the exhibition and to listen to the 30 podcasts he created for the BBC.
It is a loss heightened by that experience of reading and listening to MacGregor unpack with easy erudition the meanings and resonances of those objects, the lives they echo and their significance to us now in the light of history.
Twenty-five years after the Berlin Wall fell, the entity we know as Germany is revealed in all its complexity through a brilliantly eclectic selection of objects, artworks, buildings and ephemera. Individually and collectively they reveal well-known facts from fresh perspectives and provide access to unfamiliar stories.