Fashioning Museums Conference

(1-3 February 2016, Canberra)
Call for papers 30th June 2015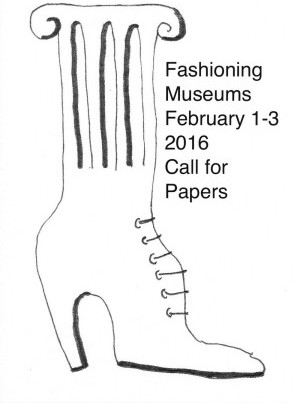 The aim of Fashioning Museums is to explore and discuss the tensions and opportunities arising through the increasing popularity of fashion exhibitions and fashion heritage, as well as the growing number of museums specializing in fashion around the world. The purpose of the conference is to examine this phenomenon from a number of theoretical and critical perspectives by bringing together prominent voices and experiences from the field.
Fashioning Museums is a timely topic for a conference in both the area of fashion and museum studies. In recent years in Australia, despite enormous public interest in touring exhibitions of fashion, there have been threats to the future of fashion collections in many of the major museums and galleries. This is out of step internationally with the growing critical engagement and interest in fashion museology. Fashion collections are increasingly being seen to offer an extraordinary perspective on contemporary social and cultural issues, examples of which include a number of recent exhibitions exploring such themes as masculinity in fashion the relationship between fashion and popular culture in the 1980s.  The proposed conference would contribute to this burgeoning field of research.
An academic publication is anticipated in the form of an edited collection of selected papers.
While entirely separate, this conference will also be run in conjunction with an intensive graduate course The Politics of Dress MUSC8016 through the Centre for Heritage and Museum Studies at ANU.
THEME 1: The impact of fashion exhibitions on understanding fashion.

THEME 2: From dress as objects to fashion as material culture.

THEME 3: The role of fashion in museums of the future.

For more detail, please see the Call for papers page.