Heath Ledger with film camera in 2001. Pictures: Western Australian Museum.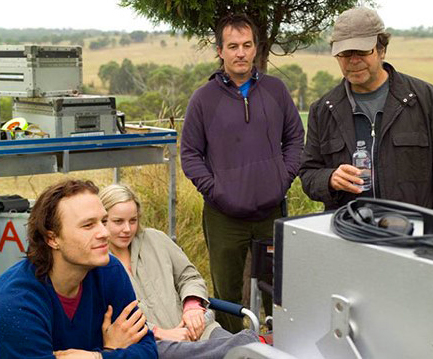 It has been almost 10 years since Heath Ledger died, yet the world continues to mourn for a star who, at 28, was still rising. The Perth-born actor's short but celebrated life is being given a celluloid rebirth in his home state, in the exhib­ition Heath Ledger: A Life in Pictures at the Western Australian Museum.
Ledger is best known for films such as The Dark Knight (2008), cult classic 10 Things I Hate About You (1999) and Brokeback Mountain (2005), but he also had a passion for photo­graphy.
He carried a camera wherever he went and took self-portraits on many of the film sets he worked at, including at the Venice Skatepark in Los Angeles while shooting Lords of Dogtown (2004).
Ledger was one of Western Australia's best-known exports and his early life in Perth will be a prominent component of the show, which opens today at the Western Australian Museum.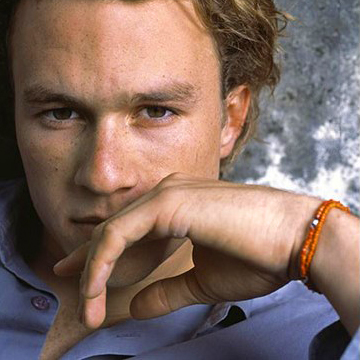 Curato­r Allison Holland has spent six years bringing together personal elements of the show. Photographs such as that of a 1997 road trip to Sydney, where Ledger stands in front of a car on the Nullarbor, lend an insight into his personal life.
His meticulous research journals for key movie roles also will be seen for the first time, as will his posthumous Oscar — something awarded just 12 times in the history of the Academy Awards — for best supporting actor as the Joker in The Dark Knight.
Heath Ledger: A Life in Pictures runs at the Western Australian Museum until January 29.