New branding for the Australian National Maritime Museum. Source: Frost*collective.
The future-forward branding and creative strategy by Frost* repositions the museum under the brand idea of 'The Spirit of Adventure'; a highly experience-based brand designed to renew and reinvigorate the museum encounter for its visitors, driven by Australia's connection to the sea.
While the museum's official name remains the same, the prominent MUSEAUM graphics on the front of the museum in Sydney's Darling Harbour, signals a dramatic change for the institution. The new brand is not just a new logo, it's a thoughtful and strategic repositioning of the museum's value, aimed to get people thinking more broadly about the sea and our relationship – both as a country and as individuals – with it.
Cat Burgess, Strategy Director from Frost*collective explains: "One of the key insights we came across during our research was that visitors want immersive experiences, rather than passive history lessons. They want to feel and do, they want to be prompted to touch, see, hear or smell, they want a sense of theatre and to be part of an engaging and tactile moment. This is what really drove the brand idea of the 'Spirit of Adventure', where the museum would embrace a more dynamic position and engaging experience."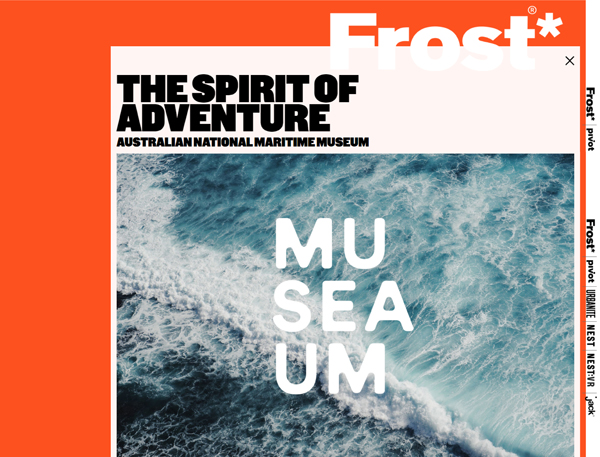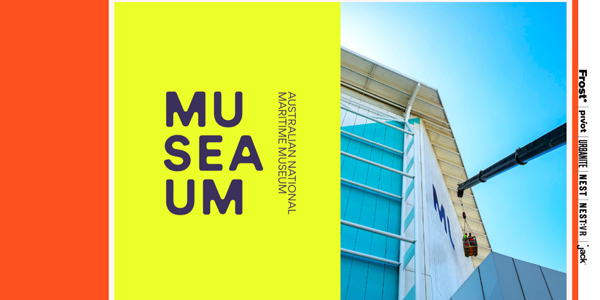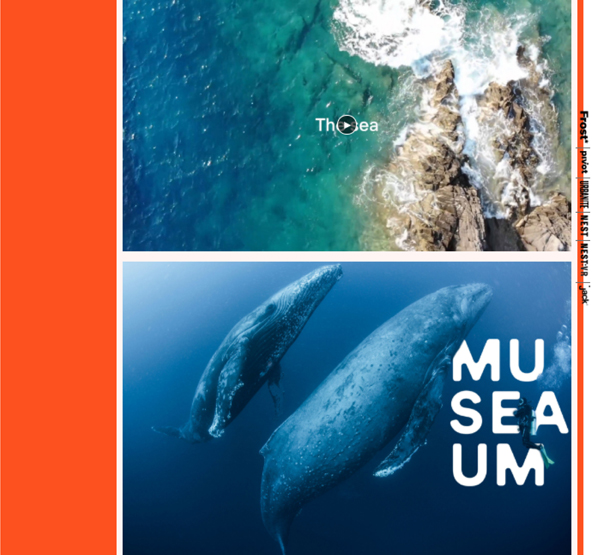 Read/view more at: https://www.frostcollective.com.au/frost-design/projects/the-spirit-of-adventure-australian-national-mariti
Media release: https://staging.anmm.gov.au/about/media/media-releases/media/2018/12/06/01/32/new-brand