Excerpt from Adrian Ellis,
'All those new museums?  Now, the facts …'

, The Arts Newspaper, 12 November 2014

A detailed analysis of more than 650 new institutions over the past 17 years.

In 2010, the Fondazione di Venezia—a well-endowed and entrepreneurial foundation with its historic roots in Italy's regional banking system—launched an architectural competition for a cluster of buildings in the centre of Mestre, one of the mainland urban areas of Venice. The focus was the conversion of a 9,000 sq. m site that includes a Benedictine convent into a museum dedicated to the economic and social history of the 20th century. The museum, called M9, is set to open in 2017, with a budget of €100m.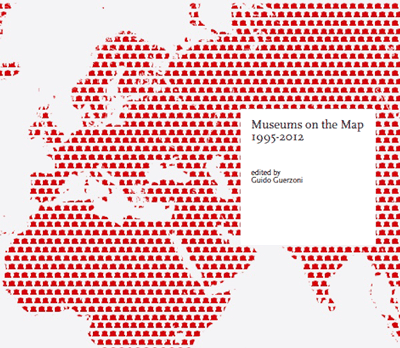 This book contains a survey of, and three essays on, the global museum building boom prompted by the planning of M9. Despite its highly specific genesis, the book is of considerably wider interest. 

Its impetus came from the frustration of Guido Guerzoni, the M9 project manager, with the lack of reliable benchmark data on museum construction costs and associated statistics. He wanted the data to help him verify the assertions in the feasibility work that the foundation had commissioned, given how often the words "museum expansion" and "cost over-run" go together. So he set out to gather the data himself, supported by a team of researchers and, in due course, supplemented by a survey undertaken in conjunction with The Art Newspaper.

 The result is a very readable book, in two distinct parts. The first is an overview of the survey results, together with the data on which the overview is based; the second is a series of essays that places the building boom in context. The first breaks new ground and maps it clearly; the second surveys, elegantly but less originally, more familar territory …
The three accompanying essays, by Marco De Michelis, Aaron Betsky and M9 architect Matthias Sauerbruch, are less granular. They provide an overview of and perspectives on the museum-building boom, explore its contradictions and muse on its economic and environmental sustainability. They refer to but do not investigate the continuing boom in China and Southeast Asia, and so do not fully address the global character of the boom. They almost all sketch out its origins in the private Wunderkammer, the foundation of public museums in the 18th and 19th centuries, the multiplicity of functions and policy objectives that museums accrued in the second half of the 20th century and the significance of the Guggenheim Bilbao …
Geographical distribution of new museums: Europe 315, Asia 129, Americas 189 (of which the US numbers 139), Oceania (Australia, New Zealand and New Caledonia) 16, Africa 5 …
Museums on the Map, 1995-2012, Guido Guerzoni, ed, Fondazione di Venezia in association with Umberto Allemandi, 318pp, €20 (pb)
Read the complete article here (may involve paywall).
See also Lorena Munoz-Alonso, 'Who's Leading the Museum Building Craze?' artnet news, 13 November 2014.