Australian Heritage Strategy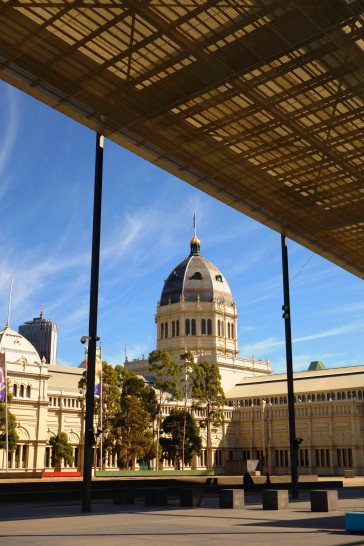 On the 9 December the federal Minister for the Environment, Greg Hunt, released the long-awaited Australian Heritage Strategy.  The new policy is to provide a nationally driven, strategic direction for heritage management of natural, historic and indigenous heritage places across all levels of government and the community for the next ten years.
The strategy is welcome for its acknowledgment of the many benefits cultural heritage places bring to the nation's wellbeing.  These include, as evidenced by a comprehensive assessment of 15 of Australia's World Heritage areas, more than $15.4 billion in annual turnover and over 79,000 direct and indirect jobs.
The process of developing the heritage strategy began in 2012 and was reinvigorated in 2013.   CAMD provided input through its 2012 submission and 2014 comments.  A number of CAMD suggestions have been taken up by the Strategy including:
the promotion of greater awareness, knowledge and engagement with our national heritage;
consideration of a UK-style national lottery to benefit Australia's cultural heritage.   The British lottery has contributed substantial funding to cultural heritage places, collections and institutions;
a renewed focus on consistent protection and more resources for the management and protection of indigenous sites;
a move to boost tourism opportunities in the heritage sector.  There is an opportunity for history and natural science museums to share their knowledge of Australian stories and heritage engagement skills in bringing these sites to life for visitors;
fostering heritage skills and training to address the shortage of skilled heritage workers;  and
seeking new funding sources for World and National Heritage List places.
Policy gap
While the policy has recognised the need for national direction in this area, it is disappointing that it has failed to incorporate an understanding of the role of museums and their collections in its framework.
Museums perform a range of important roles in relation to heritage. In particular, they:
care for significant heritage places, sites and buildings;
conserve collections which are an integral part of Australia's heritage;
are major providers of access to heritage through research, exhibitions and programs;
are important sources of heritage expertise;
deliver significant amounts of heritage education; and
help communities to engage in heritage.
Because of these strong linkages, it is curious that the heritage policy specifically excludes, at the outset, moveable cultural collections and the museums which manage them.  There are some references in the heritage strategy to the need for liaison across Government on heritage issues (eg Objective 5). In general, however, it appears that little or no advantage is taken in the policy of the many opportunities to enrich knowledge of and access to heritage places by working more closely with the museum sector.
Meredith Foley
CAMD Executive Officer