ACMI announces broadcasting executive and former film festival director Katrina Sedgwick as new Director and CEO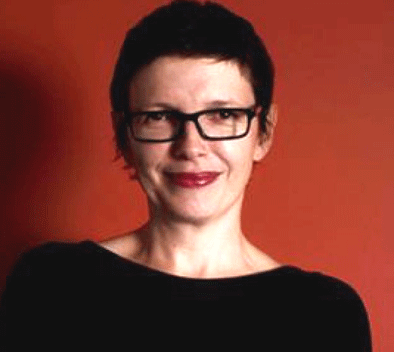 Peter Lewinsky, President of the ACMI Board, today announced the appointment of broadcasting executive and award-winning former festival director and creative producer Katrina Sedgwick as the new Director and Chief Executive Officer of the Australian Centre for the Moving Image (ACMI).
Following an extensive international search, the Australian Centre for the Moving Image (ACMI) has announced that Katrina Sedgwick, the current Head of Arts at ABC Television in Sydney and founder and former Festival Director and CEO of the Adelaide Film Festival, will step into the role of Director and CEO from February next year.
She brings with her a track record of outstanding success in ACMI's key program areas, including arts and film commissioning and experience as a producer and performer across the screen industries.
Katrina succeeds Tony Sweeney, whose time at the helm over the past 10 years established ACMI's international profile and drove visitor numbers to a record 1.3 million in 2013-14.
Mr Lewinsky said the Board is thrilled to welcome Katrina to the role of Director and CEO at this important time in the organisation's development.
'Katrina's notable experience, wide industry connections and stellar reputation as an entrepreneurial and collaborative creative leader marked her out as the ideal person to take us into a new era. It is particularly gratifying to be able to attract someone of Katrina's standing as one of Australia's most admired media and arts executives to take on this influential role'.
Katrina Sedgwick said she is delighted and honoured to be joining ACMI.
'I want to acknowledge the great success of Tony Sweeney and the whole team in building ACMI into such a vibrant institution. It's an exciting time to join the organisation as audience engagement with the screen is evolving so rapidly – in film and television, online through digital first content, in gaming, in visual art and indeed right across the arts. Digital technology is fundamentally shifting how audiences and communities connect with ideas and with each other, and ACMI is at the centre of this global conversation. And personally I am greatly looking forward to moving to Victoria with my family and becoming part of the extraordinarily rich cultural life down there!'.
Victoria's new Minister for Creative Industries, Martin Foley MP welcomed the appointment.
'Katrina's extensive knowledge of film, broadcasting and digital media, and her well known passion for the arts, make her an ideal leader to take ACMI into its new decade. I look forward to her contribution, not just to ACMI, but to the future of a creative Victoria'.
ACMI is currently holding a major international season China Up Close, focussed around the exhibition Yang Fudong: Filmscapes; it has opened ticket sales for next year's blockbuster Melbourne Winter Masterpiece exhibition David Bowie is, an exclusive Australasian presentation from the V&A in London; and has announced the tour of the animation exhibition Shaun Tan's The Lost Thing: From book to film to nine centres across regional Australia starting in February.