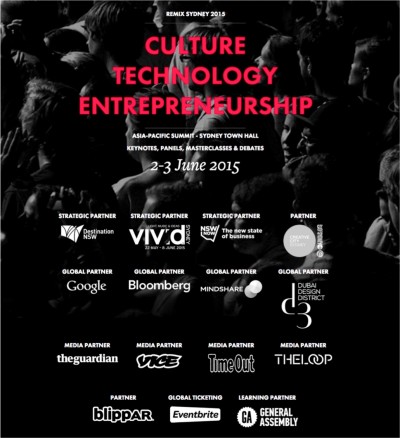 Arts NSW Executive Director Mary Darwell will join more than 70 other inspirational speakers at the single biggest global conference for culture and the creative industries, REMIX Sydney 2015.
The line up also includes speakers from Google, MCA, Twitter, Virgin, Met Museum, The Smithsonian, LinkedIn, Intel, The Guardian, ACMI, VICE and Etsy.
REMIX explores the intersection of culture, technology and entrepreneurship, bringing together thought-leaders from across different industries to tackle the big ideas shaping the future
The REMIX Sydney 2015 event takes place on 2-3 June at Sydney Town Hall as part of the Vivid Ideas program during Vivid Sydney, the world's largest festival of light, music and ideas which attracted 1.43 million visitors in 2014.
Read more and register here.