Award-winning achievement for Canterbury Museum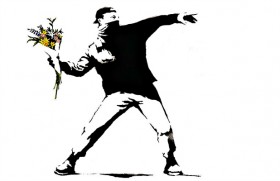 Canterbury Museum has won the 2014 Museums Aotearoa Best Exhibition over $20,000 Award for its RISE Street Art exhibition.
This was announced at a special awards ceremony held in Napier as part of the 2014 Museums Aotearoa Conference.
Museum Director Anthony Wright says the Award recognises the quality of the exhibitions the Museum produces on a regular basis.
"This really is fantastic news and is a testament to the dedication and commitment shown by artists and staff to ensure the biggest and most-visited exhibition in the Museum's 144 year history" he says.
RISE closed at the Museum at the end of March with a record 248,513 visitors through the exhibition over its three month season.
Canterbury Museum was also a finalist in the 2014 Museums Aotearoa Awards for its Quake City earthquake attraction, and its Red Zone Tours public programme in association with Red Bus.
For further information contact:
Sarah Duncan
Communications Manager
Canterbury Museum
Direct Dial: +64 3 366 9429 3 366 9429 ext 86
[email protected]
The image used above is Banksy's 'The Flower Thrower'.  Source: www.stuff.co.nz