Adrienne Martyn, Ans Westra, Wellington, 1987. From the series: 'Artist's portraits', black and white photograph, gelatin silver print, 1987, Wellington. Te Papa (O.003817).
Ans Westra was born in the Netherlands and lived in New Zealand from 1957. She settled in Wellington, working at first in a camera store. In 1962 she decided to become a full-time freelance photographer. It was a brave choice, for the prospects of making much money were slim – as the photograph below of her using a chair for a dining table in her bed-sit suggests.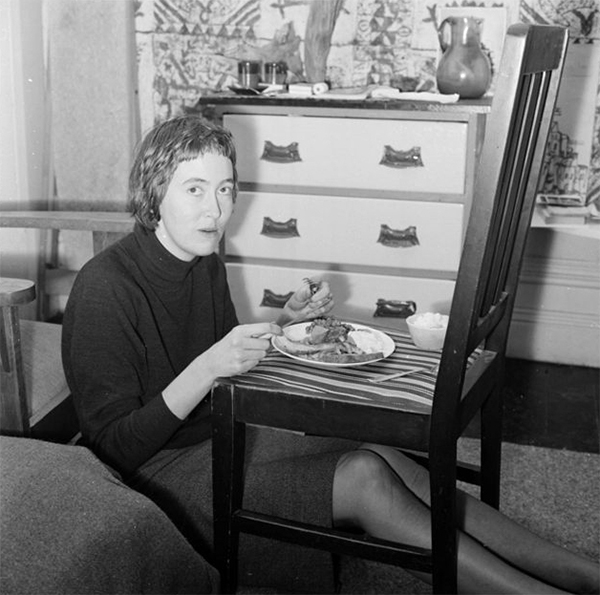 Westra found assignments mainly from the School Publications Branch of the Department of Education from Te Ao Hou, a magazine issued by the Department of Maori Affairs. The Te Ao Hou work in particular gave her access into Māori communities to take the images that established her reputation.
Washday at the Pa
Westra's first publication, Washday at the Pa, published by the School Publications Branch, catapulted her into a storm of controversy in 1964. It was a booklet for children and took a 'day in the life' look at a Māori family living in primitive conditions near Ruatoria. Westra wonderfully captured the warm, caring nature of the family but, along with the publisher, failed to see the political implication that Māori were happy enough living in poverty.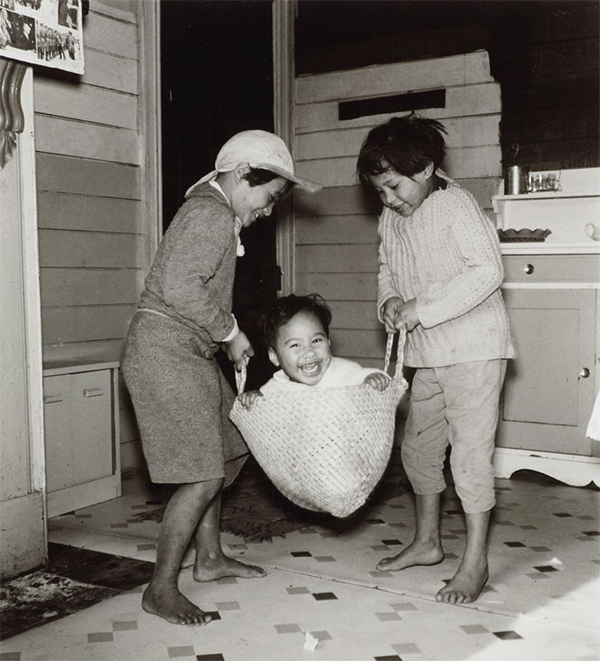 Maori
Undaunted by her Washday experience, Westra then embarked on a much more ambitious project she intended would counter the stereotypical tourist images of Māori with a more realistic view. This would be a lavishly produced hardcover book inspired by the famous Museum of Modern Art photo exhibition The Family of Man she had seen in Rotterdam. Like The Family of Man, Maori was a humanist work structured in a birth-to-death cycle that emphasised universal human values.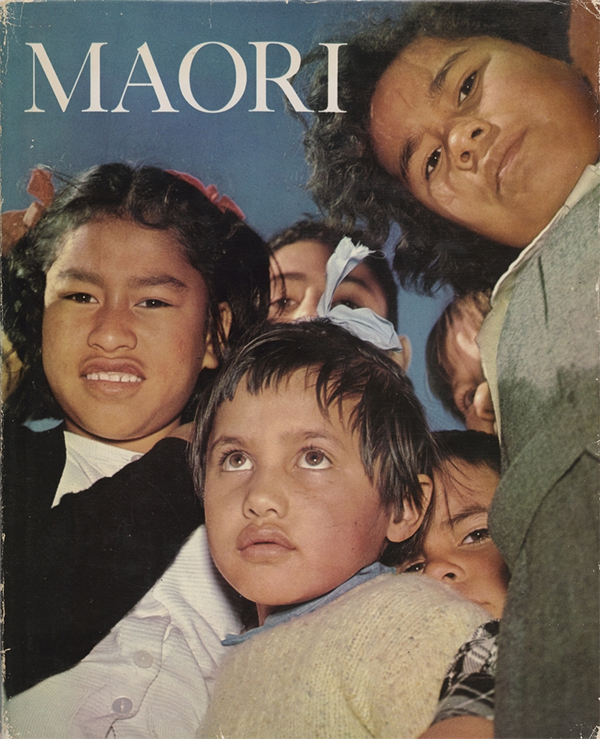 Maori was a product of an era in which it was generally assumed Māori would gradually assimilate into Pākehā society. Westra's photographs eschewed overt social commentary or analysis, yet she was conscious of the historical value of her work in recording changing times for Māori, particularly with the migration to the city for employment and the consequent loss of culture. Though not identified in the book as such, for example, the couple out shopping in the photograph below had newly arrived in the city of Rotorua.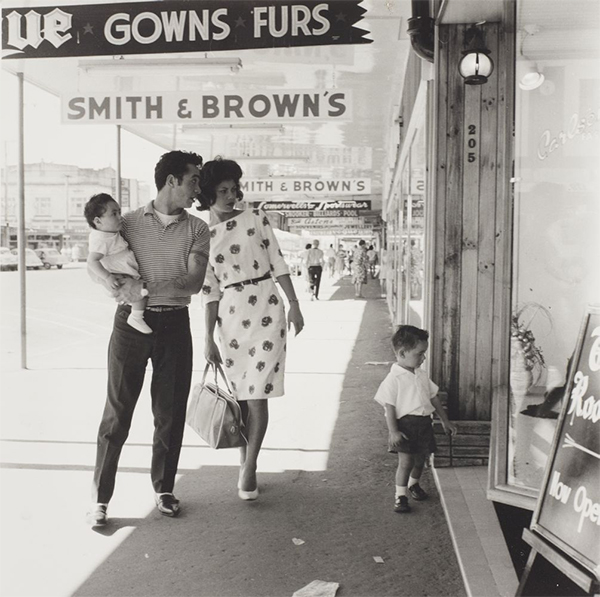 Notes on the Country I Live In
After completing Maori, Westra returned to the Netherlands for four years. On her way back to New Zealand she saw Robert Goodman's 1966 photobook The Australians on a stop-over in Sydney and decided to produce her own version. This had the working title 'The New Zealanders' but became Notes on the Country I Live In (1972), a far more modest claim. Modesty also extended to its low production values – it was small, tightly bound, and had a crowded layout of flatly-printed images. These issues have made it an under-appreciated publication, but it is arguably Westra's best.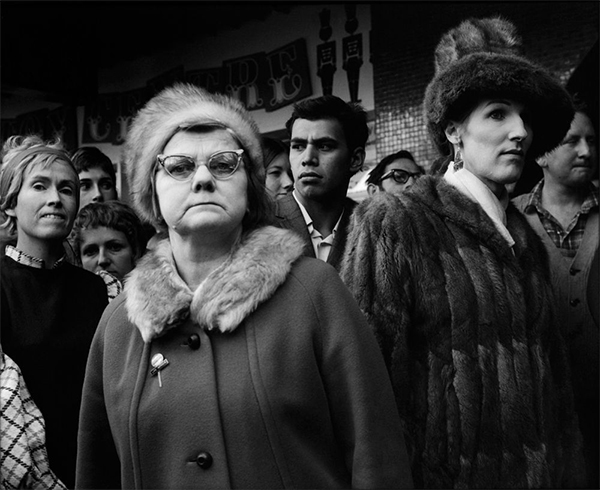 Westra ranged widely in photographing for Notes. She even included a photograph of a rugby match, and despite the hundreds of thousands of rugby photographs that have been taken in this country by sports photographers, this remains one of the best. It perfectly captures the confusion of a disintegrating scrum in the late afternoon sun of a winter's day before a crowd of thousands.