The cards have been selling on secondary markets for hundreds of dollars.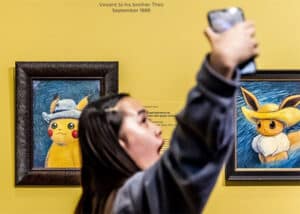 Amsterdam's Van Gogh Museum has abruptly canceled handing out Pokémon cards to visitors.
The decision comes after a run of weeks during which the museum has struggled to deal with chaotic crowds and resellers who have lingered outside the building in the hope of obtaining cards that have been selling on eBay for hundreds of dollars.
The museum collaborated with Pokémon Company International as part of its 50th anniversary celebrations and released a range of limited-edition products and placed Impressionist paintings of Pokémon throughout its galleries. Visitors could receive a free promo card of Pikachu wearing a felt hat in the style of Van Gogh's 1887 self-portrait by completing a scavenger hunt called the Pokémon Adventure.
But since officially launching the collaboration on September 28, a move designed to introduce Van Gogh to new and younger audiences has instead delivered unmanageable crowds, particularly to its gift shop. Videos on social media showed wild scenes both inside the museum and outside as fans clamored for Pokémon merchandise. Popular items include Pikachu soft toys, journals, and tote bags.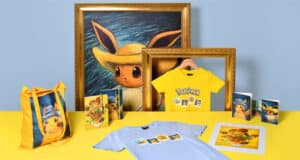 "Recently, a small group of individuals has created an undesirable situation that has led us to take the difficult decision to remove the Pikachu with Grey Felt Hat promo card from the museum," the museum said in a statement on its website. "In this way, visitors will be able to experience this special collection of Pokémon paintings and the rest of the museum in a safe and enjoyable manner."
Though the exhibition is booked-out for much of its run, the museum has announced that the card along with many of its currently sold-out products will be available for sale through its website.
In recent years, the Van Gogh Museum has proved adept at collaborating with brands and integrating Van Gogh's art in consumer products. It has previously teamed up with the likes of Vans, Moleskine, and Samsung. Working with a Pokémon seemed a smart and contemporary means of drawing on the influence of Japanese art on Van Gogh.
It worked, though perhaps a little too well.