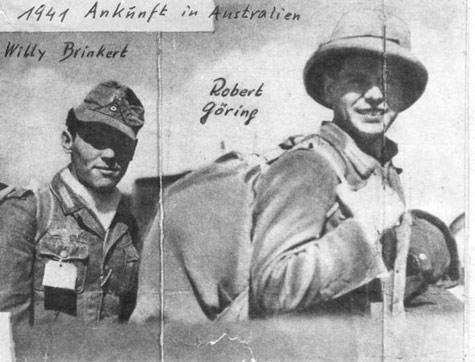 'Victorian Collections hits 50,000 objects'

 Museum Victoria Blog by Cameron, 13 Nov 2014

Victorian Collections, a gateway to the cultural treasures held by Victoria's museums, galleries and other collections, has just broken the 50,000 object mark. We reached this milestone when the Tatura Irrigation and Wartime Camps Museum moved their catalogue of over 3,000 records across to Victorian Collections.

The Tatura collection is a fascinating part of Victoria's history. Many of the objects were made by German, Italian and Japanese prisoners of war or civilians interned during the 1940s, many of whom settled in Victoria after the war. Having the collection online gives Victorians unprecedented access to their lives through photos, letters and many other objects. You can also view them on Trove.

The fascinating objects from Tatura include this Christmas tree, given by the Red Cross to internees of the camps during the Second World War.

Community collecting organisations from across the State have been using Victorian Collections to catalogue and publish the records of collections to the web since it was developed by Museums Australia (Vic) and Museum Victoria in 2009. This year has seen close to a doubling of the number of objects on the site.

Many of the Tatura internees were German POWs capture in North Africa. This photograph is from Kurt Straszewski's POW album, and shows soldiers arriving in Australia before being shipped to Tatura.

Some of Tatura's internees came from the British Mandate in Palestine. The Weid family, of German descent, were sent from Palestine to Tatura when the war started. Like most internees they brought few possessions with them. This butterfly brooch is just one of the handmade domestic items fashioned in the camp from scrap materials to give home comforts in the initially barren surroundings of the camps, particularly to those interned with families and young children. 
 
The camps were used after the war to house British child migrants brought out to Australia by the Presbyterian Church. This photo shows a 2001 reunion of the boys at the Dhurringile Training Farm at Dhurringile Mansion in Tatura.

See further information about Victorian Collections here.
Visit the Victorian Collections site here.