The Western Australian Museum has more than 4.6 million objects and artefacts in its collections, ranging from shipwreck sites to insect specimens, and from pre-solar system aged diamonds to children's toys from the 19th century. We look at 10 of the most fascinating items in its safe keeping.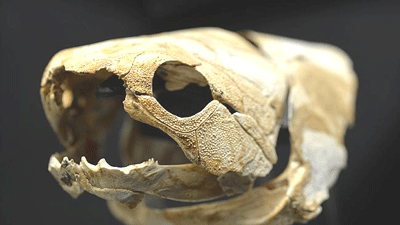 GOGO FISH
WA Museum, Perth
In July 1986, a 380-million-year-old fossil fish was discovered in limestone at an ancient barrier reef that existed when the Kimberley was under water. Preserved in three-dimensional form, several of the fossils incredibly included soft tissue such as muscles. The gogo fish was adopted as WA's fossil emblem in 1995 after the idea was raised by Sutherland Primary School in Dianella.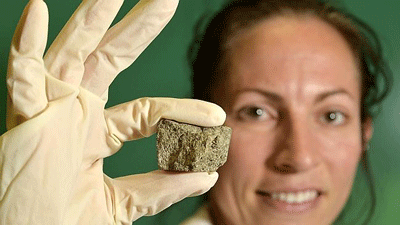 FRAGMENT OF MARS
WA Museum Collection and Research Centre, Welshpool
About 40 pieces of the Nakhla meteorite fell in Egypt in 1911 and lay in collections around the world for decades. The first clue to its origin was that, unlike meteorites from asteroids that lost their heat 4.56 billion years ago, Nakhla crystalized from molten magma between 1.3 billion and 150 million years ago. Gases extracted from it were a good match for the Martian atmosphere, indicating it came from Mars.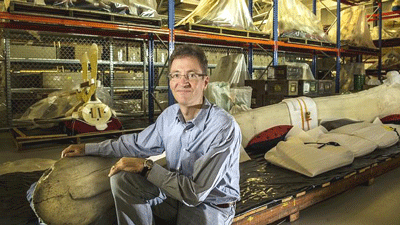 BLUE WHALE
WA Museum Collection and Research Centre, Welshpool
The blue whale skeleton has been part of the state's history for more a century. The enormous creature became stranded at the mouth of the Vasse River, east of Cape Naturalist, in 1898. The 24m immature male – whose skull weighs five tonnes – was transported bone-by-bone by car to Busselton railway station. The specimen was then reassembled at the museum's shed in Perth before going on display in 1968.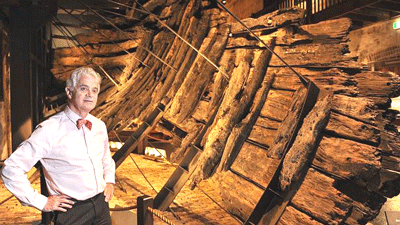 BATAVIA HULL
WA Museum Shipwreck Galleries, Fremantle
The treachery that followed the Batavia wreck in the Abrolhos in 1629 has ensured this bloody chapter in WA's history is never forgotten. Officers abandoned the survivors and went in search of water, finally sailing a small boat to Batavia to get help. On the islands, a massacre took place and men, women and children were brutally killed in a mutiny led by Jeronimus Cornelisz. Of the ship's complement of 316 people, only 116 survived.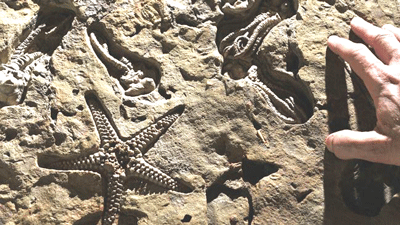 CUNDLEGO FORMATION CRINOIDS
WA Museum Collection and Research Centre, Welshpool
A big slab of sandstone of the Permian Cundlego Formation – a 280-million-year-old rock – exposes a surface littered with preserved and fully articulated crinoids (sea lilies) and undescribed species of sea stars and brittle stars. The filter-feeding crinoids are closely related to sea urchins and other echinoderms from 450 to 250 million years ago. The block was collected near Gascoyne Junction and subsequently purchased and donated to the WA Museum by mining entrepreneur Mark Creasy.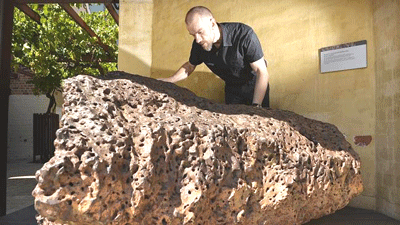 METEORITES
WA Museum, Perth
Rumours of a big meteorite on the Nullarbor Plain had circulated since the 1940s, but it was not until 1966 that the Mundrabilla iron meteorite was discovered north of the Trans-Australian Railway. Weighing 12.4 tonnes, it is Australia's biggest known meteorite and is estimated to have been created 4.56 billion years ago. Also in the collection is the Youngefin meteorite, found by a policeman near York in 1884.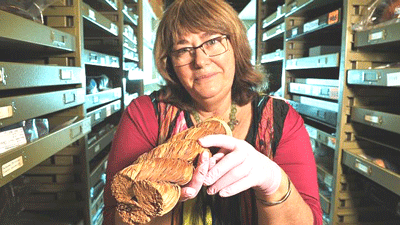 MAADI ROPE
WA Museum Collection and Research Centre, Welshpool
From 1976, a 28cm long section of rope collected near Maadi, Egypt in 1944, was considered an interesting puzzle in the museum's ancient Egyptian collections. For years WA Museum staff had wondered how old the rope was, what it was made of and where it came from. Early last year, they answered those questions, dating it from 380-200BC.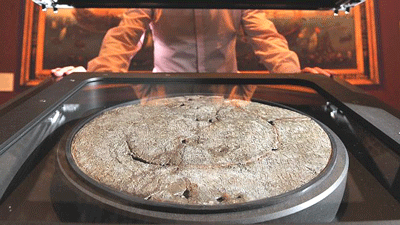 DE VLAMINGH PLATE
WA Museum Shipwreck Galleries, Fremantle
Willem de Vlamingh found the 1616 Dirk Hartog pewter plate at Cape Inscription, Shark Bay when he landed on February 4, 1697. A pewter dinner bowl was similarly flattened to create the de Vlamingh plate. The plate was discovered by French explorer Hamelin in 1801, left in place until 1818 and ultimately taken to Paris where it remained until the French gave it to Australia after World War II, in thanks for the valour of our soldiers defending France.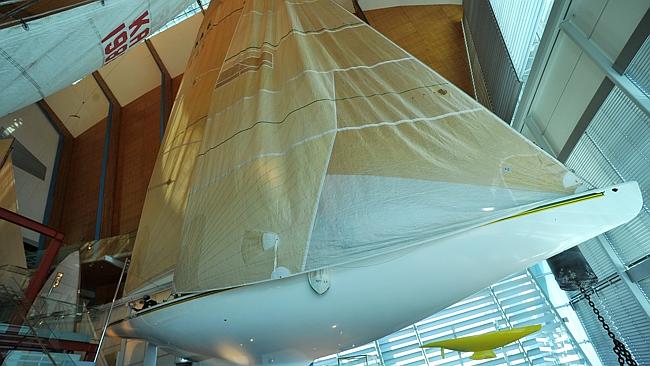 AUSTRALIA II
WA Maritime Museum, Fremantle
Alan Bond had bankrolled three challenges for the America's Cup when he approached designer Ben Lexcen. More than 30 years on, Australia II is considered the world's most celebrated racing yacht. It was sold to the Australian government, loaned to the Australian Maritime Museum in Sydney before ownership was transferred to the WA Museum at the request of then-Premier Richard Court. In 2002 it was installed for the opening of the WA Maritime Museum in Fremantle.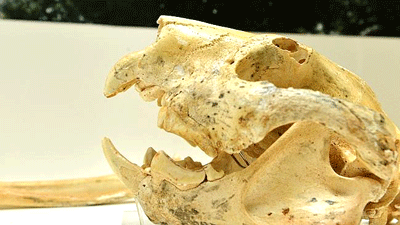 THYLACOLEO CARNIFEX
WA Museum, Perth
This marsupial species evolved from a plant-eating creature. An adult Thylacoleo, with teeth formations unlike other mammalian carnivore, would have been as big as a jaguar, with a broad head and powerful jaws. In 2002 the first complete skeleton was discovered in a remote part of the Nullarbor Plain.
HELP SHAPE OUR STORY
West Australians are being asked to join the team planning the state's new $428 million museum.
Community panels will provide input into the content and design of the museum, which opens in 2020. They will help shape the stories that represent WA and the way visitors experience the museum.
The State Government has asked for expressions of interest to design and construct the new building in the Perth Cultural Centre.
People can apply to join the panels by submitting an entry of up to 100 words outlining the reason they would like to be considered. Entry forms are at www.museum.wa.gov.au.
Nominations close 30 January 2015.